Preparing for my Vital Signs of Well-Being presentation for the American Association of Critical Nurses (AACN) regional Horizons conference, I learned about Healthy Work Environment standards which were identified in 2005. These were developed in response to evidence that "unhealthy" workplaces contributed to medical errors, conflict and stress among workers, ineffective delivery of care and unsafe conditions. The standards identify systemic behavior that was ignored, especially relationship elements that were previously  considered soft.  Beyond correcting the above problems, one goal of these standards is to foster individuals' and organizations' excellence at work. The AACN  reviewed the standards in the last several years and they remain relevant in healthcare and other industries where achievement of excellence is a goal.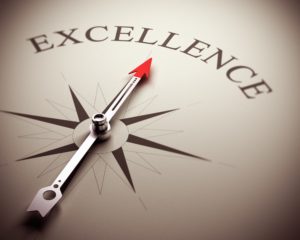 The six Standards are:
Skilled communication – Be as proficient in communication skills as you are in clinical skills
True Collaboration – Be relentless in pursuing and fostering true collaboration
Effective Decision Making – Become committed partners in making policy, directing and evaluating clinical care and leading organizational operations.
Appropriate Staffing – Staffing must ensure the effective match between patient needs and nurse competencies.
Meaningful Recognition – Recognize others for the value each brings to the work of the organization and encourage institutional recognition as well.
Authentic Leadership – Fully embrace the imperative of a healthy work environment, authentically live it and engage others in its achievement.
I find it interesting that these standards are applicable in most workplaces. In the 2016 document each standard discussed included a critical elements list for achieving the standard. Coaching was part of the first element for three and implicit in the others.
What are you doing in your workplace to foster excellence at work.?
As a Profit from the Positive Certified Practitioner, I can help you foster excellence and profitability. If you'd like to learn more, contact me.
For information about Vital Signs of Well-Being®, visit this page.
Be Well,
Dina
Improving well-being for healthcare professionals through coaching.
If you like this post, please share. If you're not yet on my list, please sign up at HeartofWellBeing.com to receive articles regularly.