Vital Signs of Well-Being™ is a program for prevention of and recovery from burnout. Organizations that bring this to their employees can benefit in the following ways,
Bring out the best from your employees and increase staff engagement2
Increase self-management, decrease emotional reactivity and exhaustion, and decrease errors3,4
Increase retention rates4,5
Save on significant costs related to turnover as a result of increased retention of professionals
Create a more collaborative and co-operative culture in your workplace
Studies have shown that well-being is associated with a range of positive organizational outcomes1. Vital Signs of Well-Beingtm is based on positive psychology, which provides tested tools to encourage flourishing, and coaching of individuals. It was designed especially for healthcare professionals and healthcare organizations.
Individuals participating in Vital Signs of Well-Being recover, re-balance and re-engage so they can live with joy and make the difference they desire. Dealing with sick people day in and day out and the stresses of working in health care take a toll. Because of all the pressures you experience at work and home, you may have forgotten about aspects of yourself that you used to enjoy.  Vital Signs of Well Being™ provides a way for you to Take In what is important to you, Put Forth energy in a way that supports you, Relate positively to people at work, in your community and in your significant relationships and Be Present so that you can experience your life as you are going through it.
Vital Signs of Well Being™ is available as a 50 -90 minutes introductory presentation, half day workshop and a 6 session course, with coaching packages to deepen what is learned and promote change.  Contact me to learn more.
The power of our partnership leads to success, even for those who have tried and failed to make changes before.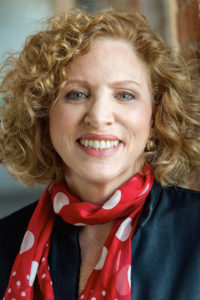 Sign up to receive 4 articles with practical ways to improve each of the vital signs of well-being. You'll receive these over 4 weeks and you will also be on my list to receive regular blog posts with valuable information to encourage you on your journey to well-being.
Click to get your 4 Free Articles today!
Contact me to explore how I can work with you or your group to improve well-being. Dina, ACC, M.S. Nursing, Well-Being coach
What people are saying about Vital Signs of Well-Being™
Anonymous
Learned how to see things for what they are. Sometimes listening to others can help you see what's in front of you.
Tangible ideas to implement in your daily living.
2016-11-20T22:33:18+00:00
https://heartofwellbeing.com/testimonials/anonymous/
Great power hour of positivity, inspiring and the importance of staying in the present. Refreshing and sense of resilience.
2016-11-20T22:14:06+00:00
Lauren B Westchester Medical Center
https://heartofwellbeing.com/testimonials/lauren-b-westchester-medical-center/
According to a Gallup Poll of 200,000 employees in 36 companies a positive response to "At work do you the opportunity to do what you do best every day?" was associated with Lower employee Turn-over rates, higher engagement and high employee success rates associated with employees having

Hulsheger, Ute R. Alberts, Hugo J.E. M. , Finholdt, Alina, and Lan, Jonas W. B., Benefits of Mindfulness at Work: The role of Mindfulness in Emotion Regulation, Emotional Exhaustion and Job Satisfaction, Journal of Applied Psychology, 2013 Vo. 98, No. 2, 310-325.
Sutcliffe, Kathleen M.1, Vogus, Timothy J 2, and Dane, Erik 3, Mindfulness in Organizations: A Cross-Level Review, Annual Review Organizational Psychology and Organizational Behavior article through Vanderbilt University March 25, 2016; This article references several interesting studies done within healthcare settings.

Greenberg, Margaret and Maymin, Senia, PhD, Profit from the Positive, McGraw Hill, New York, 2013 p. 78 in reference to Gallup poll