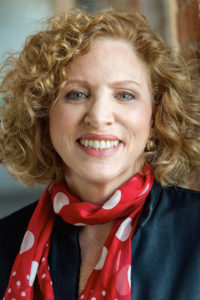 Vital Signs of Well-Being™ is a program for prevention of and recovery from burnout. It is based on research in positive psychology, which looks at what works, my experience working with and coaching others, as well as my own experiences moving toward well-being.
Dealing with sick people day in and day out and the stresses of working in health care takes a toll. Because of all the pressures you experience at work and home, you may have forgotten about aspects of yourself that you used to enjoy.  Vital Signs of Well Being™ provides a way for you to Take In what is important to you, Put Forth energy in a way that supports you, Relate positively to people at work, in your community and in your significant relationships and Be Present so that you can experience your life as you are going through it.
Vital signs in health care provide a quick assessment of essential aspects of a person's health from a medical perspective: temperature, pulse, respiration and blood pressure; these are often referred to as "T, P, R, B/P." Vital Signs of Well Being™ reformulates these to mean Take In, Put Forth, Relate Positively and Be Present. Individually and collectively these crucial facets of your life contribute to your vitality and flourishing.
Vital Signs of Well Being™ is available as a 50 – 90 minute presentation and a 6 session course, with coaching packages to deepen what is learned and promote change.  Contact me to learn more.
The power of our partnership leads to success, even for those who have tried and failed to make changes before.
Sign up to receive 4 articles with practical ways to improve each of the vital signs. You'll receive these over 4 weeks and you will also be on my list to receive regular blog posts with valuable information to encourage you on your journey to well-being.
Click to get your 4 Free Articles today!
Contact me to explore how I can work with your group to improve well-being. Dina, ACC, M.S. Nursing, Well-Being coach
What people are saying about Vital Signs of Well-Being™
Anonymous
Learned how to see things for what they are. Sometimes listening to others can help you see what's in front of you.
Tangible ideas to implement in your daily living.
2016-11-20T22:33:18+00:00
https://heartofwellbeing.com/testimonials/anonymous/
Great power hour of positivity, inspiring and the importance of staying in the present. Refreshing and sense of resilience.
2016-11-20T22:14:06+00:00
Lauren B Westchester Medical Center
https://heartofwellbeing.com/testimonials/lauren-b-westchester-medical-center/