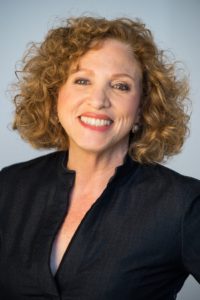 "I'm never putting in another Foley catheter." This was the epiphany I experienced in 2006.  I had been a nurse for over 20 years, mostly in home care and later in hospice.  I appreciated my patients, I found my work meaningful, I was overwhelmed; I became a victim of burnout in nursing. From this backdrop, over several years, I became a burnout recovery and well-being coach. While I specialize in working with nurses and healthcare professionals, I enjoy working with a wide-variety of professional adults.
I am a natural nurturer and I have always wanted to be of service and work with people in an intimate way. When I was in college, positive psychology and coaching had not been established, and I ended up choosing to be nurse for my first career. Being interested in personal development, I majored in Human Development and Family Studies as an undergraduate at Cornell University and after several years chose to earn a Masters' in Nursing. Over the years, I have redefined how I want to nurture others.  Moving from taking care of, to actively supporting others to live with joy and make the difference they desire. I built on my history and skills and became a credentialed coach.
Over the past several years, I've coached several physicians, chiropractors and nurses to recover their joy and be more successful at making the impact they desire. Being a nurse and married to a physician I am aware of many of the challenges which nurses and physicians face, as well as the fallout from the stress and burnout. My experience has reinforced my commitment to being a well-being coach, and I have a special allegiance to healthcare professionals.
Physicians, nurses and other healthcare professionals deal with patients, illness, pain, EHR and compliance issues regularly.  There are more similarities than first seem apparent. Each of you faces challenges in how you approach patients, documentation, your home and work life and pursuing your vision of what's important.
Perhaps you are lacking enthusiasm, maybe thinking of patients a bit cynically and wonder about the value of your work; these are all symptoms of burn out. My coaching and presentations are based on my own experience recovering from burnout, coaching others and research in positive psychology. My mission is to help you regain your passion and energy and increase your impact in work and life.
Several years ago, I hired a career coach who after a few sessions recommended that I explore coaching.  I went to an initial class with Coaches Training Institute and was awed by it. I thought, "this is a profession in which I can bring all of myself, one in which I can be of service to bring out your best." I was so excited, I could barely sleep for a few days. I went through coach training and became a Certified Professional Co-Active Coach (CPCC). My nursing background along with coaching provides added value for my clients. Just so you know, I am not interested in clients leaving careers they have invested so much in. The agenda comes from you, the client. Becoming a coach was my personal homecoming, and I expect you have your own personal sense of mission.
By the way, I'm happily married for over 25 years to a physician. We have three young adult children. I am involved with my synagogue, I am an overnight volunteer at a homeless shelter several times during the winter and active in the International Coach Federation Connecticut chapter – president 2016-'17.
If you desire more vitality, let me guide you on your journey to achieving it. You don't have to go it alone. I have the tools and the commitment to be your ally on your way to living with passion, energy and making your impact.
Contact Dina to schedule a complimentary call to discuss how we can bring coaching to you or your company!