Congratulations! You're about to start out in your first nursing job.  You know it will be challenging, and you've been putting your brain, heart and soul into doing a good job to learn the skills needed to serve you patients. What are you doing to serve yourself at this time of transition? What are you doing to ensure longevity in your career as a nurse?
This article is especially for new nurses, parents of nurses, nurse administrators and organizational development. All of you have an important role in the welfare of the new and experienced nurses in your lives.
Transitions are often difficult. It is not easy to be new.  Here are 4 strategies to help you get through this time and serve you in the future too.
Develop Perspective with reframing – When you feel like you missed the mark, for example with a patient assessment or you overlooked something that needed to be done, you can get curious and ask yourself several questions. What is a better way for me to look at this disappointment? What can I learn from this? In what way can this benefit me or others in the future?
3Ws – What Went Well – Each day, write down 3 things that went well in the last 24 hours. You can include things as simple as a smile from a cashier to something as profound as the birth of a healthy niece; make one of them something that you did or a way that you conducted yourself.
Balance Activity and Rest – Physical is fundamental. While nursing involves a lot of physical activity, it is still important to be active outside of work. Aerobic exercise is especially associated with health benefits, and there are benefits from walking, yoga and other exercises that seem less active. The flip side is the importance of adequate rest.  It can be difficult to get good sleep when you are changing shifts and alternating night work with the day schedule you want to keep when your family and friends are off. Good sleep habits, the bedtime routine, a dark room and quiet go a long way to setting an environment for good sleep. While you may be ambitious to do all kinds of things with your time off, don't skimp on your sleep time; if you do there will be repercussions. Good sleep improves your thinking, attitude and stamina.
Take a Pause – Allow yourself time to experience what is and with a relaxed focus engage your curiosity, explore what is going on and then you can decide on what steps are best for you as you move forward.
What are your plans for making a successful transition for a long career?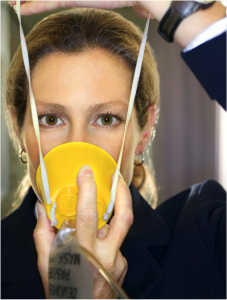 To ensure well-being and longevity in your career as a nurse, and for those you hire, contact me.
Dina
Improving well-being for healthcare professionals through coaching.
If you like this post, please share. If you're not yet on my list, please sign up at HeartofWellBeing.com to receive articles regularly.