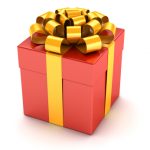 Dear Readers and Clients,
Thank you for your participation in Heart of Well Being.  It is my pleasure to be part of your lives, provide you with meaningful information and be of service to you.
In appreciation for the wonderful start of Heart of Well Being I am offering a free discovery session with the three month package of 9 phone sessions of coaching.  You'll receive an additional value of $120 of coaching.
If I could be your ally, guiding you on your journey, would you feel supported and be more courageous about making changes. I can do this, what about you? Open your gift by contacting me here for a complimentary 30-40 minutes consultation, or directly for the free Discovery session and 9 additional coaching sessions for $360.
Enjoy the holidays.  Looking forward to working with you even more closely in the future.
Fondly,
Dina
203 744-YOU3 (9683)
gift available through January 9, 2012