One of the hallmarks of burnout is a poor sense of accomplishment at work. For someone with high standards, not meeting them contributes to your sense of being ineffective. Generally, physicians have high standards, or you probably wouldn't have made it this far. Guarding your thinking can help you overcome burnout associated with a poor sense of accomplishment.
Below are three examples of toxic thinking. Beware, notice your thinking and watch what happens when you engage in these.
All or Nothing Thinking – Only the whole task, event, encounter is worthwhile, if you are incomplete in anyway, then the effort was worthless. This shows up when you don't complete a single task or note and you label yourself as a failure.  A common example is when a person is dieting, eats a cookie and then says "I blew it," labels themselves as a "failure" and "incompetent" and then goes ahead and eats anything desired because, well, "why bother, I can't stick to this anyway."
Overgeneralizing – Making global conclusions based on smaller events. This usually shows up with statements of "Always" "never" or "everyone is/does." From several instances, you may be saying about yourself, "I never get out on time" or "everyone else is seeing more patients than I am." You can also use this kind of thinking as it relates to others, i.e. "She's never on time." "The successful professionals all have clean and orderly homes." Or "He is always argumentative."  This can set you up with negativity which does not serve you. It also can be a form of social comparison that robs you of joy.
Mental Filtering – Biased thinking which allows you to filter information, so that you only acknowledge what fits with a belief you hold. In so doing, you ignore other information and do not see the bigger picture.  When you overgeneralize you are probably engaging in some mental filtering. In healthcare this can be a special problem and can cause you to follow a "red herring."
Here are a few ideas that have worked for me and others.
Notice – become aware of your thinking and know that it is under your conscious control too
Put up the STOP sign – hold a mental stop sign up in your mind.  You may even want to use the physical "stop" hand gesture of holding up your hand in flexing it back.  Adding the physical gesture will reinforce your effort to stop and it may add a sense of humor for you too.  You could even print out a photo or draw a Stop Sign and use this when you are in the appropriate space.
Get Curious – When you engage in all or nothing thinking, overgeneralizing or mental filtering, get curious about what else has been and is going on.  What have you overlooked?  What's an alternative way to look at the situation?
Guard your thinking to overcome burnout.  See what happens and let us know.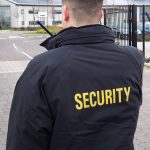 For more ways to overcome burnout and increase your joy, contact me.
Revitalize Your Life,
Dina, Well-Being Coach
203.744.YOU3 (9683)
If you like this post and know others who may benefit from it, please share. If you're not yet on my list, please sign up at HeartofWellBeing.com to receive articles regularly.